The real estate market in Queenstown showed mixed trends in April 2023. While dwelling sales appeared to increase from the previous month, it is important to note that this was primarily due to the settlement of 22 Te Pā Tāhuna apartments, marketed and sold by Ray White Queenstown.
The average sale price for dwellings in April was $1,360,792, with the highest sale price at $6,250,000. Dwellings spent an average of 81 days on the market. For sections, the average sale price was $691,250, with the highest at $1,000,000 and the lowest at $400,000. Sections had an average days on the market of 139, and there were four section sales.
Comparing to April 2022, dwellings in 2023 had a slightly lower average sale price and spent more days on the market compared to 57 days in 2022. The total number of dwelling sales increased from 52 in 2022 to 80 in 2023.
For sections, the average sale price decreased from $1,105,000 in 2022, and spent more time on the market, with an average of 139 days in 2023 compared to just 18 days in 2022.
The Queenstown market is currently experiencing a shortage of new properties, which has led to a decrease in new listings. This scarcity has impacted sales volumes, with a lower number of homes (excluding apartment sales) sold in April 2023 compared to the previous month.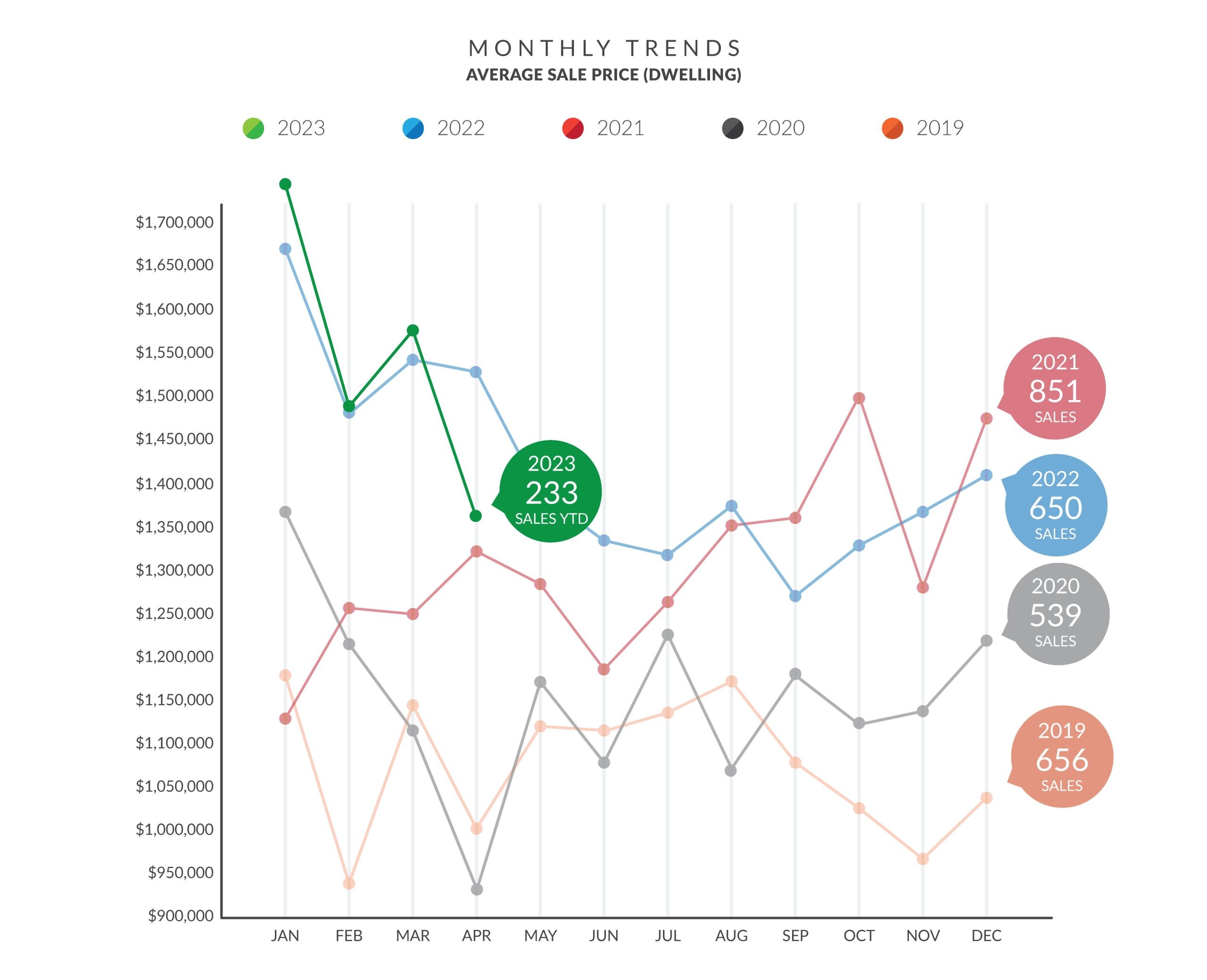 Take a look at the breakdown of sales within the suburbs for an overall view of how April looked.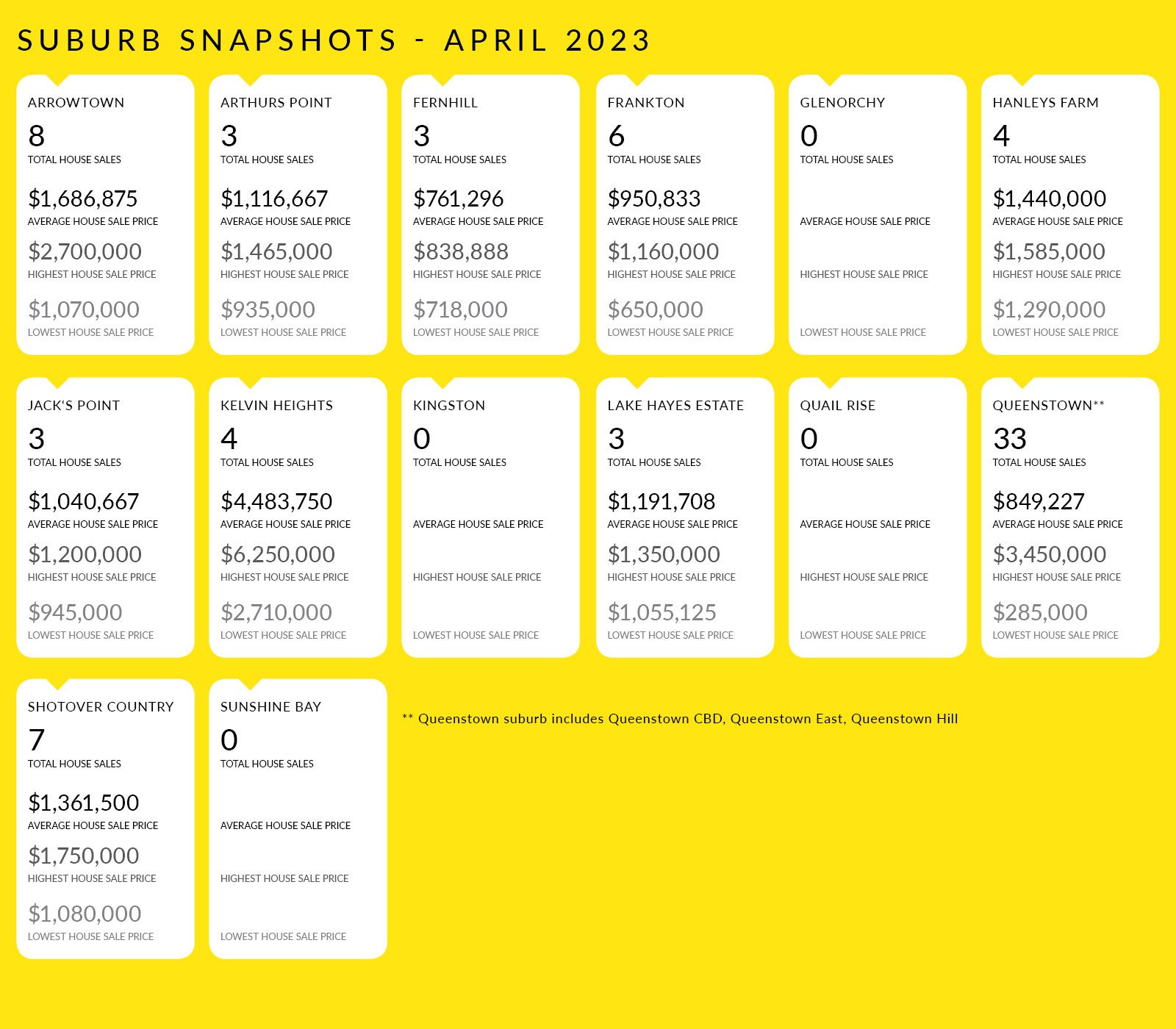 Disclaimer: Every precaution has been taken to establish the accuracy of the information contained in this publication but does not constitute any representation by the publisher or licensee, interested parties must rely on their own inquiry. This report includes sales statistics up to 30 April 2023, sourced from REINZ.
Wakatipu Realty Group Limited Licensed (REAA 2008)